Sorry, this product cannot be purchased.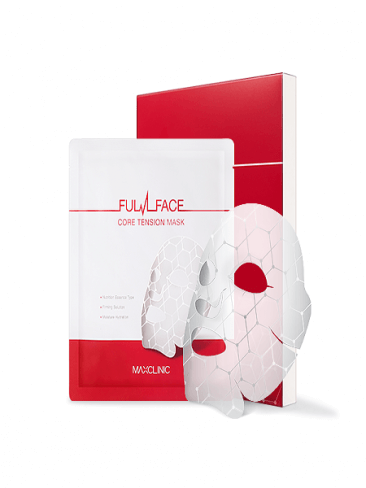 Wholesale: MAXCLINIC Full Face Core Tension Mask
Nourishing anti-ageing mask containing the cocktail of 6 amino-acids and growth factors. The box contains 4 masks. Recommended to use with Full Face Core Tension Enhancer. Please contact us at info@soldbysol.com for inquiries.
http://https://www.youtube.com/watch?v=TFdtYlWgi_M
MAXCLINIC mask contains the cocktail of 6 amino-acids, collagen 1 and 3 as well as growth factors EGF and BFGF. All these ingredient play the crucial role in cells proliferation and construction of blood vessels which leads to younger and more elastic skin. The net of silver lines built in the mask allows for the transmission of microcurrent similar to those running through the human body. Short term brightening and anti-wrinkle effect is visible already after the first use. For long term benefits it is recommended to follow the procedure for 4 weeks using the mask together with MAXCLINIC Full Face Core Tension Enhancer.
How to use with the enhancer: put the mask on cleansed face, the shiny side out. Put the enhancer on so the metal diodes touch the cheeks. Press the gray button once to turn the device on. After hearing a bip sound press once more. The program will run for 15 minutes and the enhancer will switch off automatically after that time. Don't rinse off the serum.