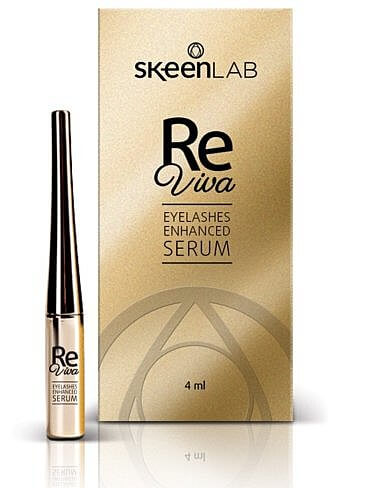 ReVIVA Eyelash Enhanced Serum
Out of stock
ReVIVA Eyelash Serum is a combination of active ingredients that make eyelashes and eyebrows healthier, stronger and shining. It stimulates growth of eyelashes. The first effect seen just after 3 weeks.
Technologically advanced product coming from Poland,rebuilds the structure of eyelashes and eyebrows, makes them healthier and longer. The first effect can already be seen after 3 weeks of regular use. To achieve the full effect, a six-month application is recommended.
The serum contains bimatoprost, considered to be one of most effective substances stimulating eyelash growth.
Application: using the brush-applicator, apply the serum with one stroke on the clean and dry eyelids, along the upper eyelashes
lines, starting from the inner to the outer corner. Use once a day, overnight. The product can also be used on eyebrows, applied from the inner to the outer corner.